Collection: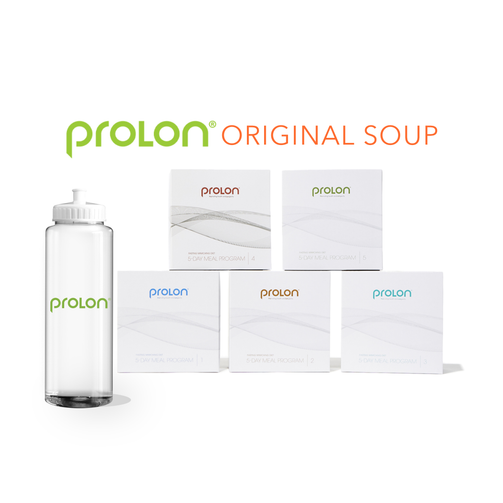 Collection:
ProLon® Original
ProLon® Original
Regular price

$249.00

Sale price

$165.00
ProLon® meals come in 5 small boxes (one for each day) that include plant-based energy bars, soups, a variety of snacks, drinks, and supplements, all studied and carefully designed to nourish your body and promote wellbeing.
What's in the Kit
Soups: Vegetable, Minestrone, Vegetable Quinoa, 
Mushroom, Tomato

Your kit also includes: L-bar (two flavors: nut-based and choco crisp), Olives, Kale Crackers, Tea (Spearmint, Hibiscus), L-Drink, Supplements.

Remember: you can change the order of what you eat, but don't switch components from one day to the other—each day's intake is carefully crafted to maximize the benefits of your FMD experience.